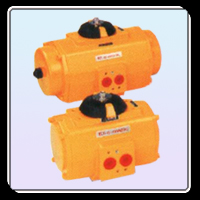 PNEUMATIC ACTUATORS:
Powerful, compact rack & pinion Pneumatic rotary quarter turn actuators in E & P series. For both the series option available is double acting & spring return type actuators. Apart from standard actuators, various special actuators can be built to suit a wide variety of extreme applications: Half Turn Actuators, 3 Position, high temperature, low temperature, offshore, with different operating media, etc.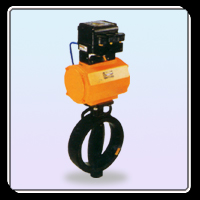 Valve Automation System:
Remote operated valves with Pneumatic or Electric actuators for On/Off and Modulating operation with necessary control elements to suit the customers typical requirements.
The system is tailor made to meet the requirement to the specific application of the industry.
The systems are offered with butterfly, ball, plug or special purpose valves depending on the process condition.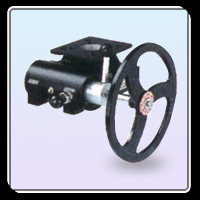 Manual Override
Wrench type or gear type Manual Overrides of various sizes to suit the actuator model selected.
5 models cover torque up to 8000 Nm.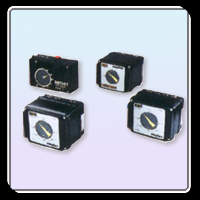 Positioners:
Valve positioners for remote operations are available in pneumatic & Electro Pneumatic types.
Models available are F10, F20, F40 & Model M.
F10 & Model M are of Pneumatic type.
F20 is Electro Pneumatic.
F40 is A/D Positioner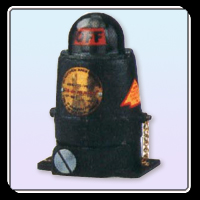 Limit Switch Box

Micro switches and proximity switches of reputed manufactures for any typical application.
They are generally supplied with suitable Limit Switch boxes of various explosion & weather proof classifications.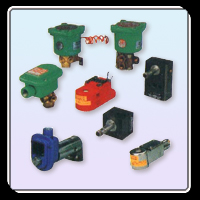 Solenoid Valves

Solenoid valves of reputed makes - indigenous and imported are offer to meet the pneumatic circuit logics.
They are available in Namure and Non Namure configuration at various voltages and protection classes.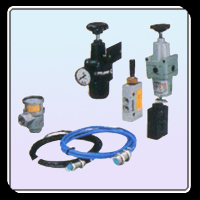 Accessories

Various pneumatic accessories of reputed make required for configuring the customer typical circuitry are readily stocked by us.